Our packages
a guidance to your perfect elopement
Not 1.000 options to choose from, but simple and easy. To not allow any stress interfere with you and your elopement. And yet we want you to share your ideas and extra wishes with us! These packages are a guidance for you to see what kind of elopement you wish to have. Maybe you want your elopement to be as intimate as possible and choose only to have a photographer, or maybe you want a little more extra magic.
In a personal meeting we'll listen to your wishes and expectations in order to adjust the package so that it matches exactly the one you've dreamt of. Because there are no rules or limitations, if you choose so. If you want that 3 day long helicopter wedding of course we'll organize that for you too!
As, at Mountain Elopements, only the sky's our limit!
Basic

€

4600

'Estimated Price'

Photography (30-50 photos)
2-3 hours
Location
Idea
popular

€

6500

'Estimated Price'

Photography (50-100 photos)
3-4 hours
getting ready (opt.)
Flowers
Hair & Make Up Artist
Location
Organisation & Planing
everything

€

9400

'Estimated Price'

Photography (100-200 photos)
Film (2-4 minutes)
4-5 hours
getting ready
Flowers
Hair & Make Up
Location
Organisation & Planing
on top
Can it still be something special?
• Civil ceremony ≈ 1000.-
• Wedding Speaker ≈ 1000.-
• Cake ≈ 300.- depending on size
• Musicians ≈ 600.-
• Extra Day 900.-
• Backdrop 600.- including flowers
• Helicopters ≈ 2000.-
let's talk, brainstorm and plan
we are more than happy to get to know you!
email: hello@mountain-elopement.com
whatsapp: +39 348 425 8317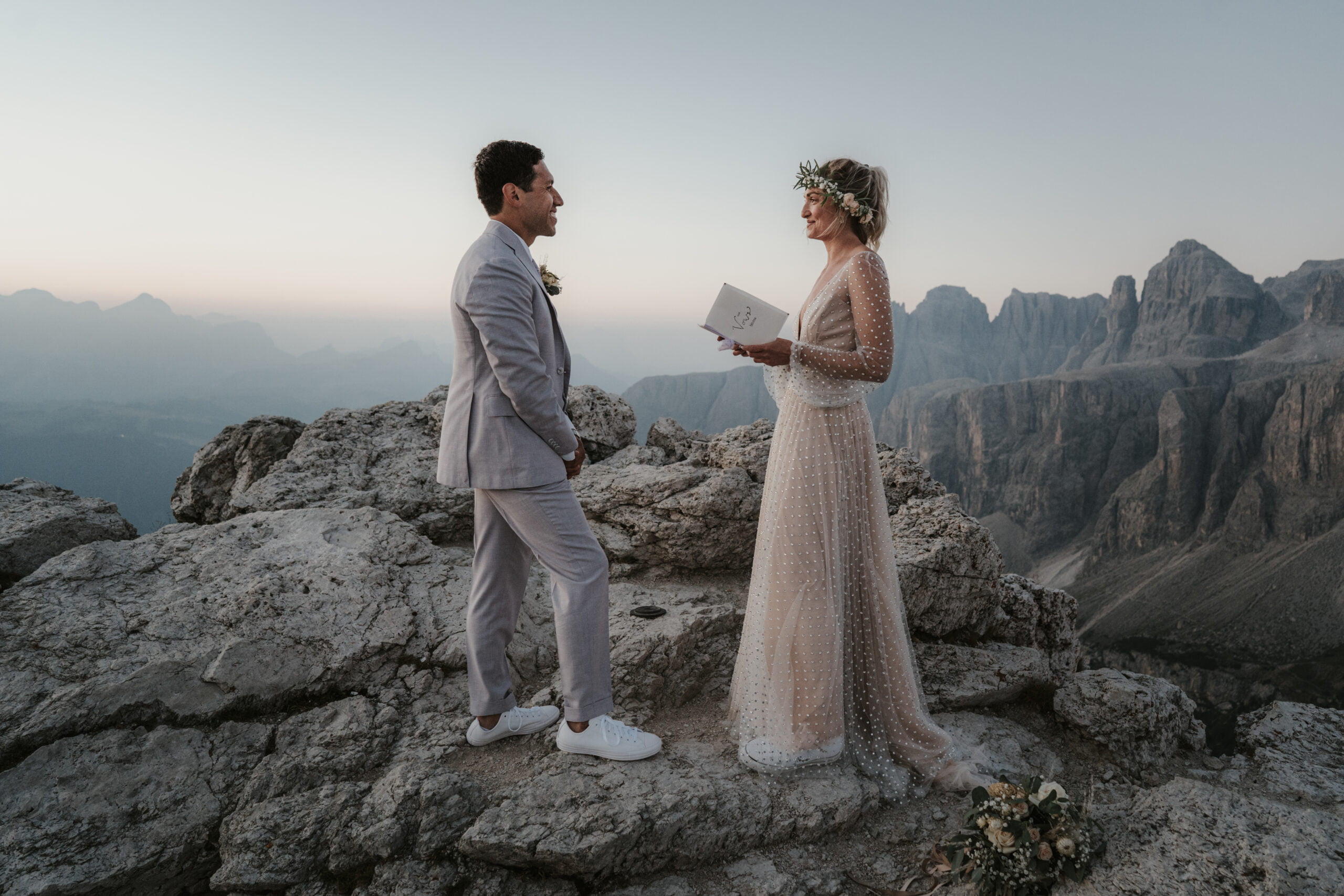 October 17,2023
Our day was perfect and so much fun. Everyone made us feel so comfortable and we're so flexible in changing the date when the weather was predicting to be bad. We highly recommend mountain elopement especially in the Dolomites. Thank you so much for making our day so perfect and one to always remember ☺️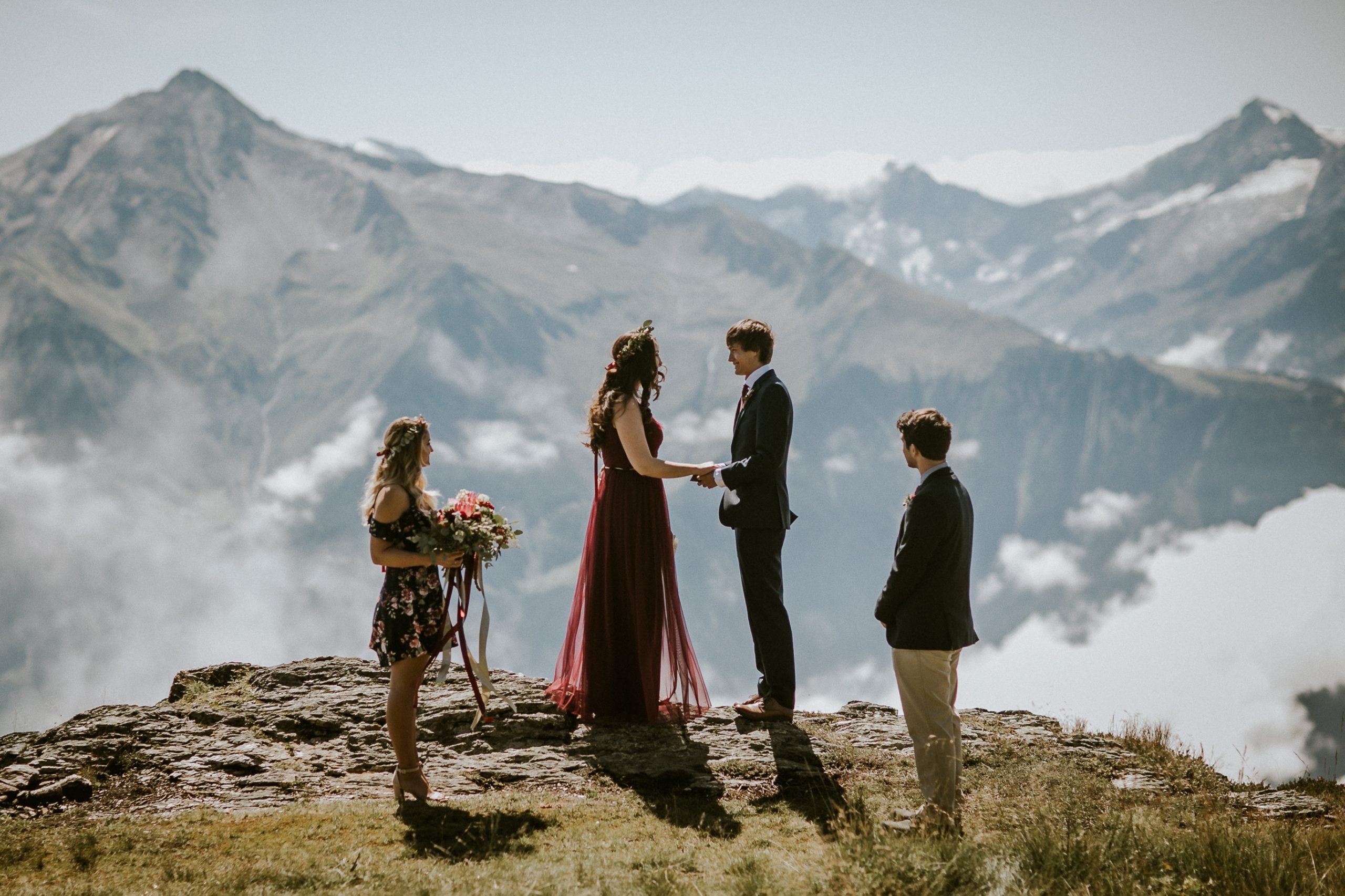 August 12,2023
Tanja and Andreas captured our European elopement and he was amazing to work with from start to finish. He made our day stress free with suggested photo shoot spots, a timeline and a florist recommendation - and even picked the flowers up for us! 100% recommend booking Mountain-Elopement for your elopement if you are considering it. Thank you so much again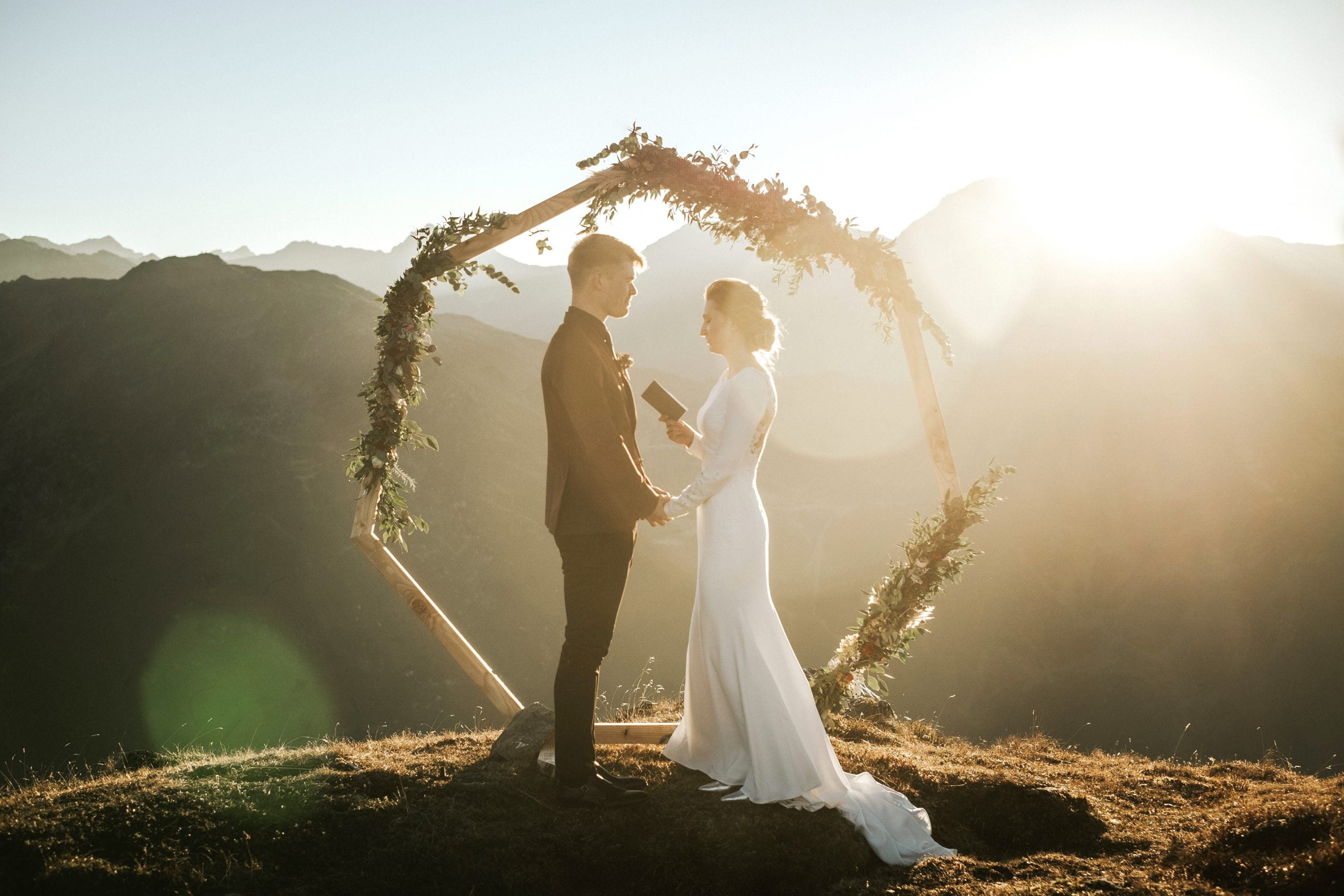 Oktober 01,2023
What more can we say than: THANKS! Thank you for the most beautiful pictures, the most beautiful video, your time, your effort, your pleasant manner, your tips, your reliability. Thank you for having managed to capture the special and unforgettable in pictures. In such beautiful pictures! You were a very good partner in crime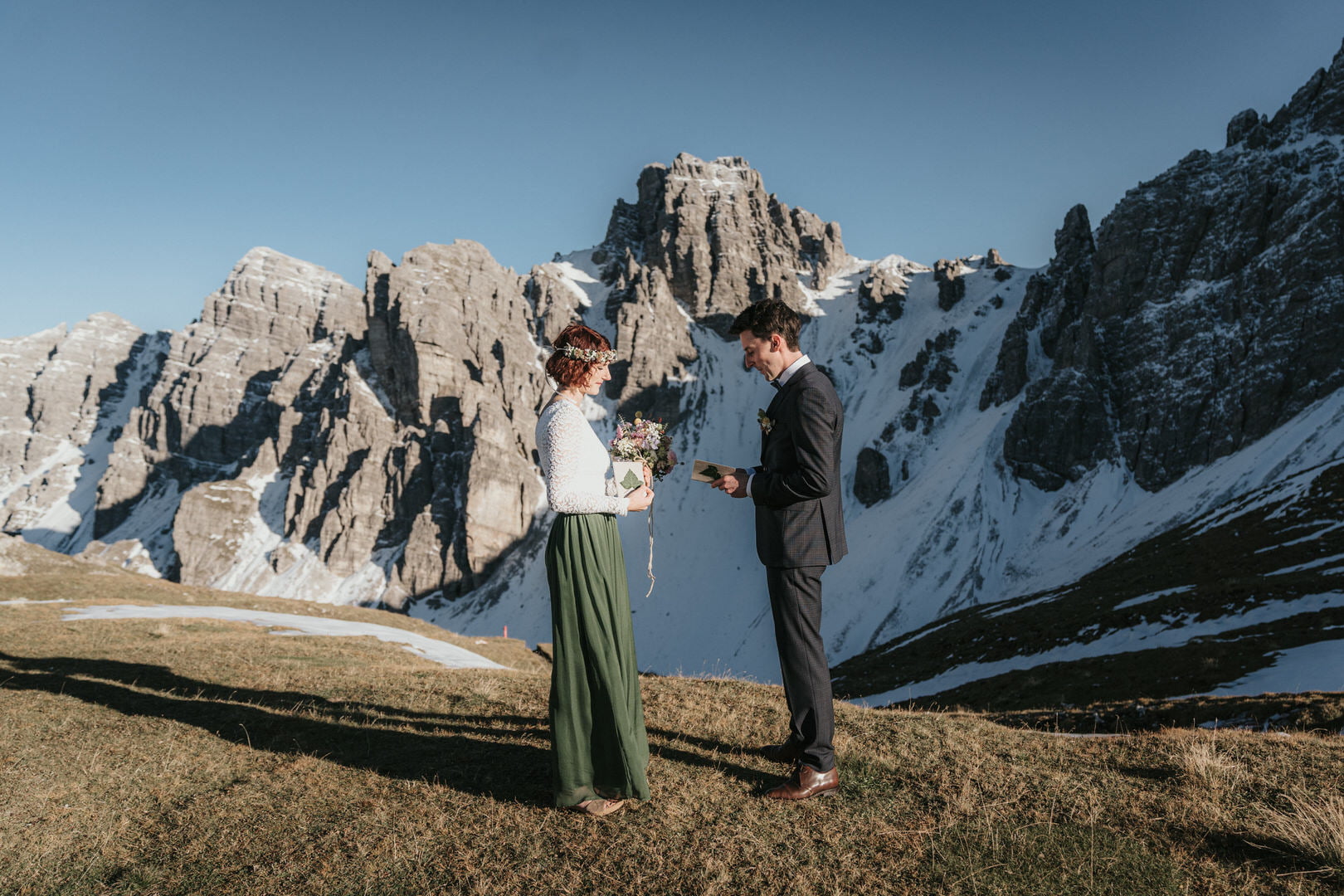 September 19, 2022
Insanely good photographers and great people who know exactly what they're doing. In addition, the team has such a special flair for an unforgettable wedding on the mountain. We are happy to have made a mountain elopement to enjoy the day for two.